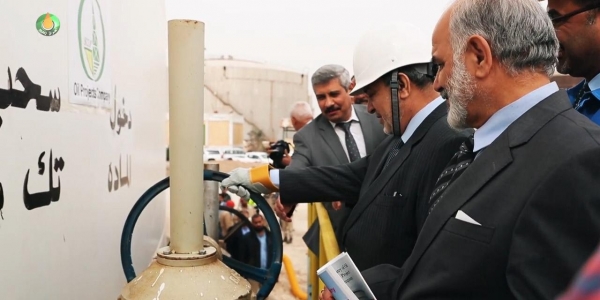 After a decade of failed efforts to strike downstream deals with top-tier companies, the Oil Ministry is looking to de-risk refinery investment.
In the first month after OPEC decided to extend its production cuts, Iraq's Oil Ministry barely adjusted its output.

Iraq's OPEC cuts have masked a key problem: export capacity isn't keeping pace with production gains, and many solutions are years away.
As Iraq pursues energy independence, the country's oil chief is streamlining the bureaucracy, crafting new investment incentives, and preparing to award mega-projects.

Iraq's largest state oil company is expanding production capacity and building new infrastructure as it waits out an OPEC quota.
Energy
More in Energy
July data shows crude sales of both the federal and Kurdistan region governments bounce back from June drop.
Politics
More in Politics
Whenever the media office of the Council of Ministers releases decisions of the Cabinet, Iraq Oil Report publishes a translation from the original Arabic.
Security
More in Security

Two months into Turkey's new military offensive targeting PKK positions in Iraqi Kurdistan – and following the assassination of a Turkish diplomat in Erbil – a decades-old conflict is entering a volatile new phase.