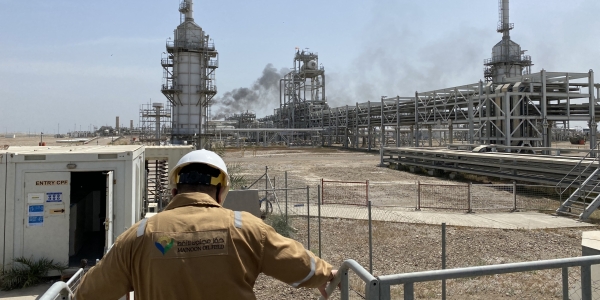 As OPEC-plus quotas ease, Iraq is bringing dormant production capacity back online.
Weeks after taking office, Dhi Qar's new governor discusses aspirations for quelling oil protests, raising employment, and attracting investment.

A Basra tribal leader discusses his business relationship with international oil companies, the need for private-sector development, and the problem of tribal violence.
Basra Oil Company's field manager at Majnoon talks foreign interest and Iraqi success in developing the field once operated by Shell.

The chief of Basra's oil sector discusses Exxon's impending departure from West Qurna 1, Total's bid for a massive new deal, and Iraq's efforts to develop new capacity from state-run fields.
Energy
More in Energy
Because of weaker global oil prices, Iraqi oil revenues dropped 5 percent even though exports ticked upward.
Politics
More in Politics

The new budget law lays out a revised framework for Baghdad-Erbil oil and revenue cooperation and projects a record deficit that is only likely to be filled if global oil prices remain high.
Security
More in Security

Political upheaval and unabated protests have once again boiled over, shutting down the Nassiriya refinery and causing fuel shortages.